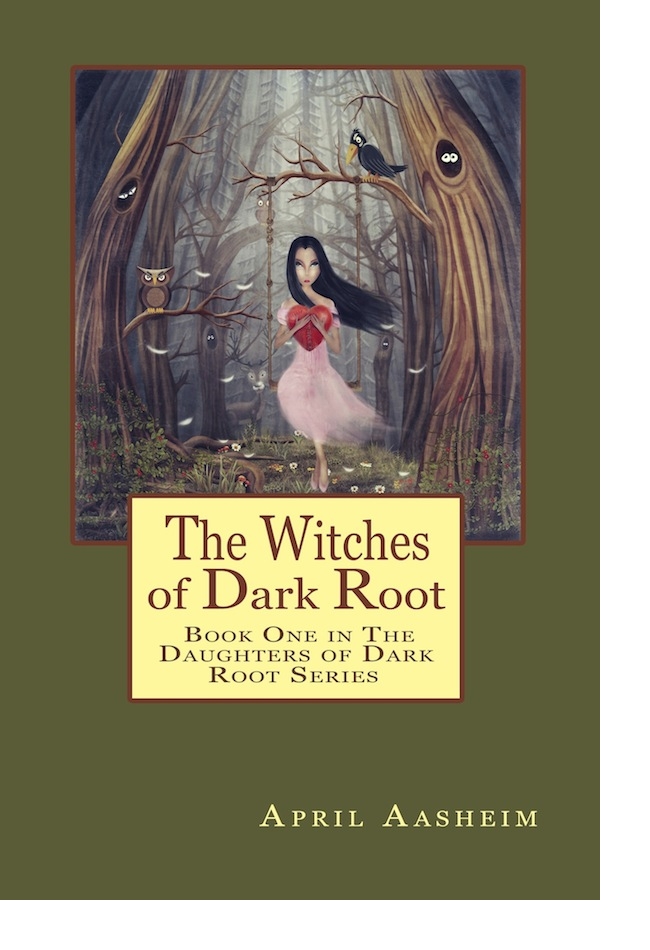 The Witches of Dark Root
by April Aasheim is not your typical witch story. If you want to judge it by the title and either grab it up because you LOVE witch stories, or pass it over because you don't, I would suggest doing the former. Whether you like witch stories or not, I would suggest this book because it simply was very well written. The story flowed seamlessly and the characters were likeable instantly upon introduction.
Maggie Magic, or so the main character is lovingly called by many in the book, first finds herself in a boring and predictable life of living the way her mother chooses. Stuck in a small town forced to believe in magic and put on the "show" for everyone else's benefit, Maggie is soon scooped up and whisked away by a total stranger. While her "powers" are not completely believed to be real or much of anything by her at first, she soon discovers in the outside world that she is indeed special and capable of more than she ever realized.
As the years go by Maggie is shocked by a betrayal that sends her heading back home, not only to deal with a sick mother but to reunite with her long lost sisters. Having to face past demons as well as typical family drama, Maggie comes into her own, strengthening and repairing her own weaknesses as well as reviving the town she once couldn't wait to get away from.
The Witches of Dark Root is full of surprises. As stated, it isn't your typical witch story. The setting is perfect and the character building is flawless, the book actually came to an end before I was ready for it to. This is one of those books you get lost in with characters that you get attached to immediately and ones you don't want to let go of far after you've finished reading.
Available on Amazon.com
— Review by followbooks staff