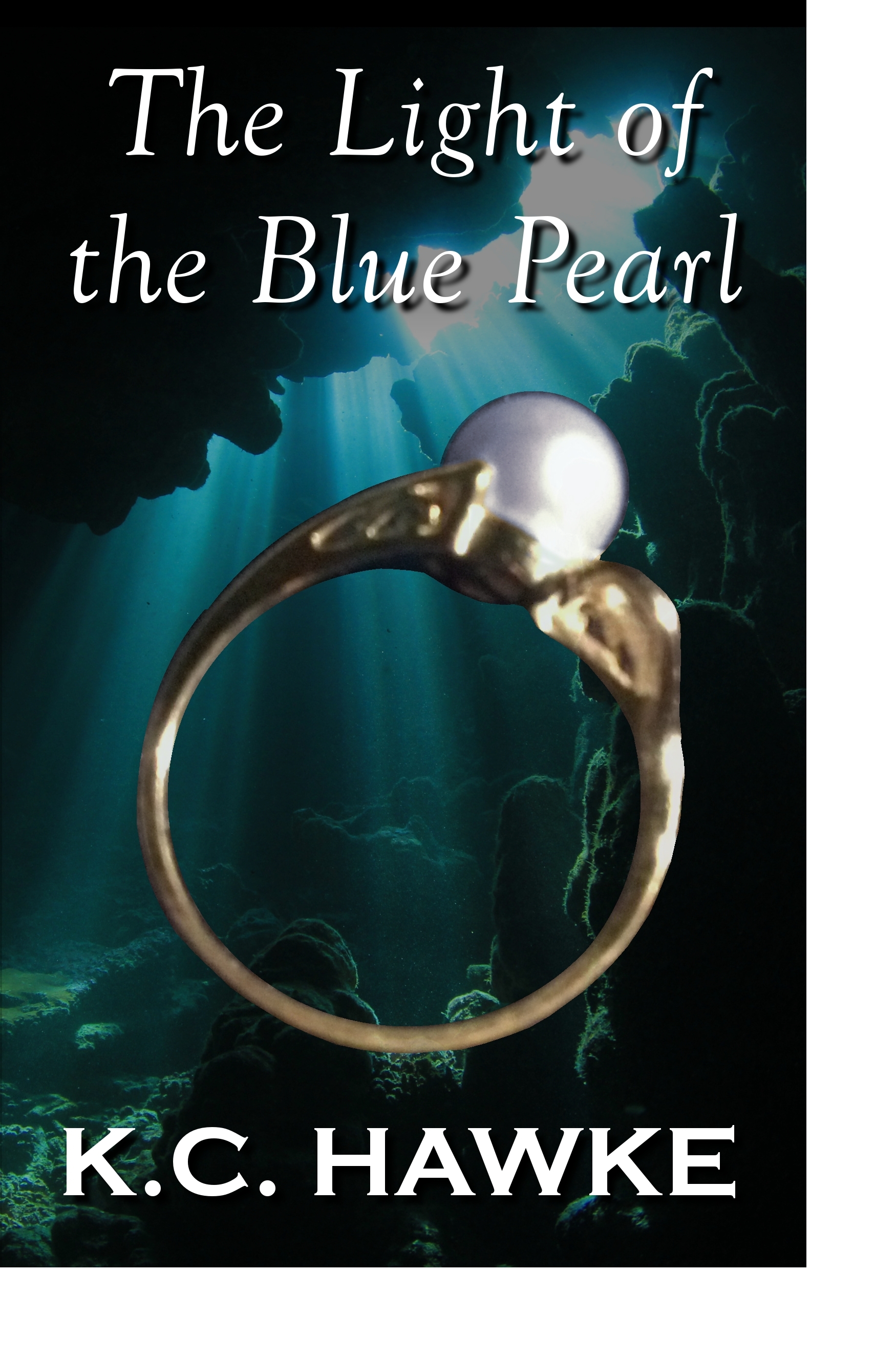 The Light of the Blue Pearl
by K.C. Hawke was the perfect mix of mystery and romance. From the very beginning the book grabbed my attention and had me wondering where things were going. The main character's obvious struggle with loneliness and boredom was quickly interrupted by every girl's dream – a trip to paradise.
True, most of us wouldn't choose to hop on the plane as Ethne did, but that's what made this the perfect fantasy romance. It's probably something we'd all like to do, but don't have the guts to do. The mystery quickly turns romantic in an unexpected twist and the setting where it all took place made me add a new destination to my list of places I definitely want to go.
Her journey felt like a lifetime away from where she started, when in fact in the book it only was a day or two but soon the mystery unfolds and you find out what everything is all about. You discover things about Ethne's past that has formed her into who she is now as well as watch relationships unfold before your eyes. The author does a fantastic job of sprinkling in little hints and tidbits about the characters and keeps things intriguing well into the book.
Each chapter seemed to bring a new twist and kept me constantly guessing where things would go, what choice Ethne would make. It was never predictable and I found the writing wonderful, it flowed easily and was definitely a page turner. It wasn't an over the top romance book however, it had many different layers to it and was ultimately a book about dealing with one's fears and learning to live despite them. I would recommend this book to anyone who enjoys mystery and a little romance.
Find it now on Amazon.com