Every Day by David Levithan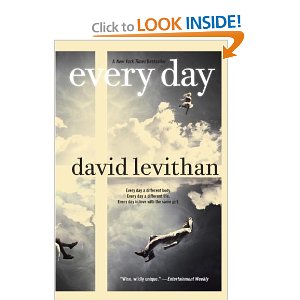 Can you imagine what it would be like to live in a different person's body every single day? A unique and intriguing idea played out in David Levithan's book Every Day. Telling the story of a boy, referred to as "A", this teenage love story tells of how a sixteen year old boy copes with an existence of living each day as someone new, taking the life a different boy or girl his own age, whilst still maintaining his own identity throughout.
He falls in love with a girl after being her "boyfriend" for a day and manages to keep track of her during his constant days of being someone new. He is able to keep a journal of sorts to keep his memories from each day and uses this ability to keep tabs on the girl. The story comes to an interesting place when he forgets to cover his tracks one day. Read this book for something intriguing and new.