Looking for good books to read?
Featured Author: Sally Wiener Grotta
Followbooks is so excited to feature
Sally Wiener Grotta
and her novel "The Winter Boy."
Please leave a review on
Amazon
after you've read it!
Click the book below to read our review of
"The Winter Boy"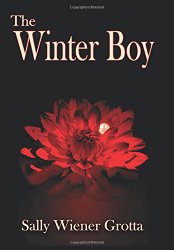 Welcome to Followbooks! An online community of book lovers, from writers to readers, here to help you find what to read next.
In a nutshell, we love books. And we love helping new authors get discovered. While most of us can find something new to read on Amazon and Goodreads, it never hurts to have a few more places to check. It's easy to get lost in the sea of books and writers; you are the needle shall we say. A reader can feel this way, and if you are a writer than you most certainly feel this way too.
It is our mission to help you feel a little less like a needle. We want to help you be found, and we want readers to easily be able to find you. And readers, we want you to have an easy time finding the books that you will love.
Some websites have so much content on them, so many choices, that you don't know where to start. Followbooks will have content and many new reviews for you, but our main goal is to make this easy on you. Check back frequently for updates and new books/authors that we will feature – you'll be able to see at a glance if there is a new book out there for you.
That being said, authors…if want to be featured on Followbooks? Submit your book for the chance! Visit our Get Featured page for details.

Browse the BOOK REVIEW section to see our latest reviews; if you'd like to submit a review of your favorite book or something you've read recently, please contact us HERE.
Please bookmark our website, follow us on twitter @follow_books and come back often to see what's new. So many books, so little time!